I hear that you want an online business. Well, that's part of the decision made. Now you need to know what you want to sell with an online business. Are you selling a product? Or are you selling a service? Or are you going to make money through affiliate marketing?
Selling a Product: Hand Crafted Items-
If you are crafty and creative and you love to produce unique products then you may choose to make your goods and market them online at sites such as:
Etsy- likely the most well-known online marketplace for craftspeople and artisans. The accounts are free except for a small listing fee and a percentage of each sale made on the site. The pro to Etsy is that it comes with an established community of sellers and buyers.
Artfire- also well-known with an established community. You can have a free account, or if you need more inventory space you can have a paid account.
Supermarket- is a site that connects clients directly with designers.
eCrafter- for the seller, they can set up their own online store for free, or import an eBay store into eCrafter as well. For buyers it allows you to browse different products in many different categories.
Free Craft Fair- is a directory of handmade businesses.
There are many other spaces on the internet that crafters, artisans, and designers can utilise to get their wares seen and purchased by customers. Do some research and see what platform works best for the products you have on offer.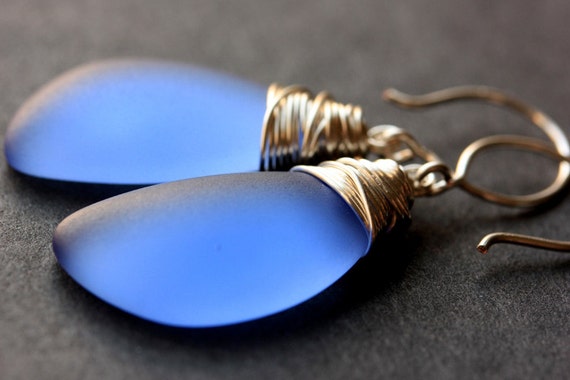 Selling a Service
This is another exciting area that has been growing lately on the internet. When I think of selling a service my mind automatically goes to work as a virtual assistant or to people such as Angie Hicks, the co-founder of Angie's List.
(klein-vlaanderen.net)
According to businessinsider.com you should keep the following in mind:
When you are selling a service you are the product so you better be prepared to be confident in your abilities and to sell yourself. No matter if you are a real estate agent, a dog walker, or a bookkeeper you are selling your time and the promise of a certain result.
Remember that your time to work is limited. You still have to be able to run your life, whatever that entails, so aim for working only 8 hours per day.
You will need to meet your clients' unique needs. This means that you need to demonstrate a high level of confidentiality at all times.
Even though the internet reaches all areas of the world you will want to target local markets. It would be very hard to be a virtual assistant for a business with a completely different business culture or to walk the dogs for someone who lives on the other side of the country.
Your credibility is everything.  Without your credibility, you will not be able to build your business.  When you are selling a service you need to establish your value.
Be specific about what you offer. Give a detailed breakdown of the services provided, and please mention where you are located. Let people know why they should work with you.
Be flexible but only if it works for you. Flexibility can relate to the hours worked, the services provided, and the fees charged.
Be accessible and make it easy for potential clients to contact you. It seems obvious but people sometimes forget to provide an online form, your e-mail address, cell number, phone number (if different), fax number, mailing address, and the best time to reach you. Make sure to test your website and find out how long it takes for someone to find your contact information.
Get yourself listed in local search directories. Communities will often have a local online directory of businesses and services available in the area. Get your name on there.
Use professional services websites for networking. Network with other local businesses.Take advantage of sites like eLance.com, FreeLance.com, and Daylo.com, as well as the local directories as mentioned above.
Referrals can be the lifeline of your business. Encourage them, ask for them, reward them.
Affiliate Marketing
You can do very well with an affiliate website. You can promote your own product or service or a niche provided for you. Wealthy Affiliate offers a free starter membership for you to try it out and it included 2 free websites. All the training courses and information you need is provided. There are 800,000 other membership help you build your websites.    Check out my review of Wealthy Affiliate here
Please let me know of any questions you may have. You can sign up for a no obligation membership here